What's Got Your Drain Stuck?
Face it. No one wants to deal with a clogged drain. Whether it's a hairball or solidified grease, most of us just don't want to go down there and find out. Here are some of the leading causes of clogged drains.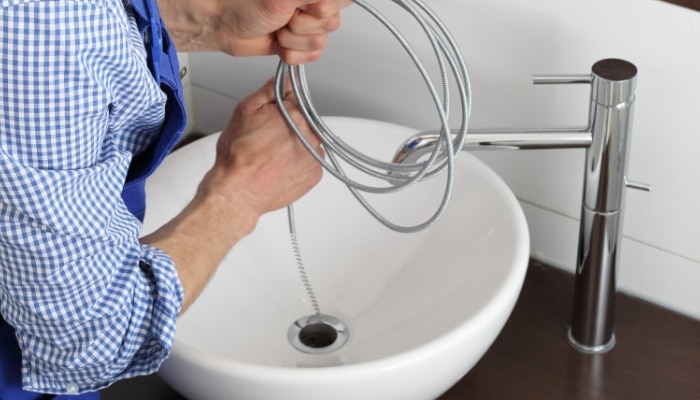 The Most Common Causes Of Clogged Drains
1.

If you guessed hair, you're right. Letting large amounts of hair, especially long hair, sneak down the drain will eventually lead to a large lump of something you'll never want to look at again, blocking your drain.

2.

Something you might not expect to stop up your drains is excess dirt. So if you've taken those mucky boots off to wash them in the sink, you should get as much dirt and muck off of them as you can before you let water run over them into your drains.

3.

Minerals from hard water can be a cause of a clogged drain, especially if they build up, eventually causing an artery like clog in your plumbing.

4.

Using too much toilet paper can also jam up your drains. Today's paper is especially thick and hard for toilets to break down. If you want to make sure your toilet paper is easier to break down (when used in reasonable amounts) look for a "Septic Safe" symbol on the package.

5.

Small objects, like toys, socks, bandages, etc. are the cause of quite a few drain clogs. We ask our customers to never throw anything in the toilet but toilet paper. Not even "flushable" items like wet wipes and feminine napkins should be flushed, as they take a long time to break down and actually contribute to clog formation.
Large Or Small - Direct Handles Them All
Regardless of whether your clog is caused by a nasty hairball or is the result of a wild child flushing their socks, Direct Air can handle it. We fix commercial and residential clogged drains.
Call 405-778-2896 today or request service online.