From Commercial Property to Mom & Pop Shops
When you own or run a business and your HVAC or plumbing malfunctions, you could be looking at loss of profit or progress that could make a big impact on the final numbers for the quarter. If you run a small restaurant that can no longer offer air conditioning in the middle of August, or you run a work site where a gas leak sidelines an entire project, then you understand what these so-called inconveniences can mean for your bottom line.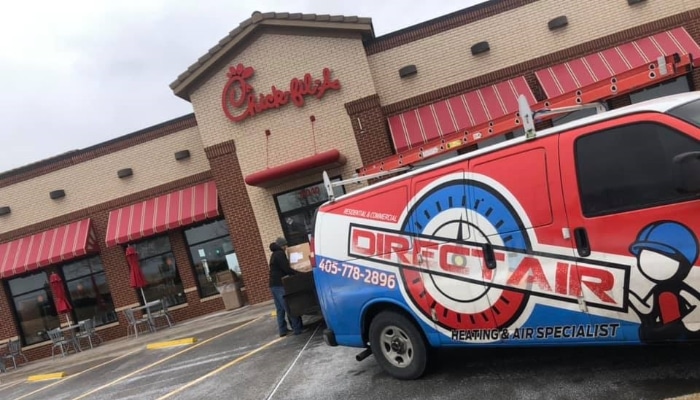 Direct Heating & Air provides commercial services just for this reason. Why confine our expertise to residential customers when, as a business ourselves, we understand just how important quality work is to our commercial clients? Whatever happens regarding your sewer lines, plumbing, piping, gas lines and more - call Direct.
Commercial HVAC & Plumbing
Our commercial services include but are not limited to:
Let Our Business Serve Your Business
If you own a business and have any questions about our commercial services in HVAC, plumbing, sewer lines or gas lines, Call Direct Air at 405-778-2896 today, contact us or request service online now!