Garbage Disposal Repair and Replacement Near Moore, OK
If you have a garbage disposal, you already know the sound it makes when it's unhappy. This grating, sometimes counter-shaking growl alerts us to things in the disposal that shouldn't have made it down the drain. The occasional plastic fork or apple core can jam your disposal until you have someone to remove the clog.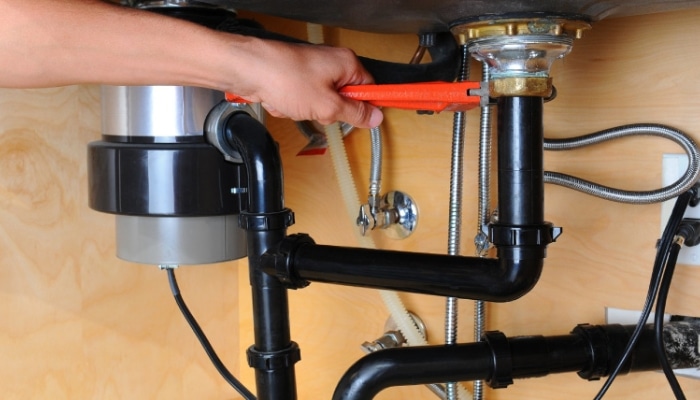 If you've ever had a broken disposal, you probably also know the ghostly humming it makes when it isn't breaking apart food remnants and just whirs until you shut it off.
Common Problems With Garbage Disposals
Your disposal is getting too hot. This is what happens when you turn the disposal on and there is complete silence. The unit has overheated because it was overfilled and turned itself off.
Your disposal is jamming. Remember the humming sound with no garbage disposing? The tiny impellers that grind food waste are stuck because of some blockage or object. You should NEVER put your hand down into the disposal and could use expert help to dislodge this jam.
Your disposal is leaking. Because garbage disposals have a number of moving parts, there are several possible places a leak can form. If you're finding persistent wetness under your sink, have a plumber troubleshoot the issue before it leads to water damage.
Call Direct for Your Broken Garbage Disposal Replacement
At Direct Air, we've dealt with every garbage disposal quandary you can think of. When it's not something you can fix by pressing the reset button, give us a call. We're available at 405-778-2896 , or you can contact us online. If the issue is urgent, request service right now!