Your Reliable 24-Hour Emergency Plumbers in Norman, OK
Plumbing disasters don't always happen during business hours and can quickly turn your day upside down. Whether you're dealing with a burst pipe flooding your home, a gas leak posing a safety hazard, or a stubborn sewer backup, you need fast help to prevent further damage. Direct Air & Heat is the go-to emergency plumber Norman OK residents count on!
Our licensed plumbers are available 24/7 to tackle any emergency with accuracy and professionalism. We understand the urgency of plumbing crises and will arrive with advanced equipment to quickly and accurately resolve the issue.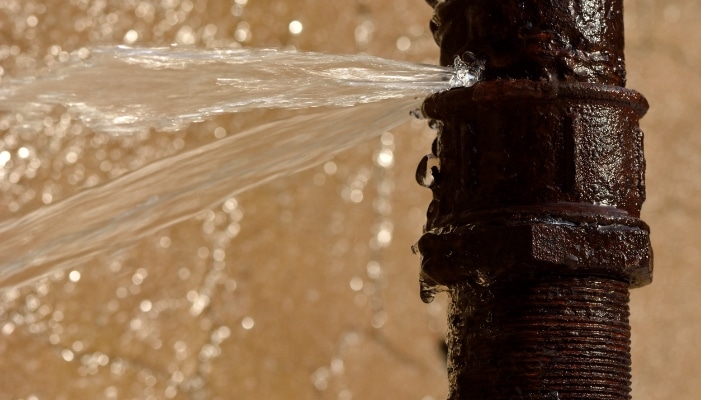 What Indicates an Emergency Plumbing Repair?
When you think of a plumbing emergency, you might picture water flooding your home or sewage backing up. Emergencies can be a number of things, though, and being aware of what constitutes an emergency will help you know when to call for immediate help.
Sudden Water Leak - A burst pipe or major water leak can quickly wreak havoc on your property, causing structural damage, warped floors, and hotspots for mold. Water leaks require immediate attention to keep you, your home, and your family safe.
Gas Smell - If you notice the smell of rotten eggs, sewage, or sulfur in your home, you may have a natural gas leak. Inhaling natural gas can lead to gas poisoning and make you sick. Leaks can also become a fire and explosion hazard and should be handled by a professional to locate the leak and fix the problem.
Sewage Backup - If there is sewage backing up in your sink, toilet, or tub, there is a problem with wastewater draining away from your home. Never neglect the problem, as sewage exposure can cause vomiting, fever, and gastroenteritis. Call a plumber as soon as possible to inspect and repair the sewer line.
Complete Loss of Water - Having clean, reliable water is a must. If your home completely loses access to water, you should call a plumber right away to restore the supply. Water loss is more than an annoyance; it may signal a bigger issue that needs to be repaired.
Persistent Clogs - No one likes dealing with drain clogs. Recurring clogs can be caused by food scrap buildup, hair, "flushable" wipes, soap scum, and tree root intrusion. A plumber will determine the cause of frequent buildups to avoid burst pipes and sewer lines.
Our Emergency Plumbing Services
Emergency Pipe Leak Repair
A pipe leak can cause extensive water damage and disrupt your daily life. The longer a leak goes untreated, the more water is wasted and the more you pay in utility costs. A licensed plumber from Direct Air & Heat will be able to detect the leak and treat it at the source to avoid further water damage. 
Emergency Gas Leak Detection and Repair
Gas leaks are not only a plumbing emergency but also a safety hazard. As soon as you suspect a leak, leave the area immediately and call a licensed plumber as soon as it is safe to do so. At Direct Air & Heat, we have the expertise to detect and repair gas leaks, ensuring the safety of your home.
Emergency Burst Pipe Repair
A burst pipe can lead to flooding and extensive damage. Acting quickly is the best way to protect your home from standing water and minimize negative impacts on your property and belongings. We provide immediate burst pipe repair to prevent further harm to your property.
Emergency Sewer and Drain Services
A sewer backup or drain clog is a major inconvenience. Issues with sewer lines can quickly become a health hazard, releasing harmful contaminants into the air. Our team can clear blocked drains and address sewer issues, restoring proper flow to your plumbing system.
Plumbers Norman, OK, Trusts
Direct Air & Heat is proud to be the plumbing company that residents of Norman, OK, trust for all their emergency plumbing needs. Our commitment to quality, professionalism, and customer satisfaction sets us apart from the rest.
Reliability - No matter when plumbing problems happen, you can count on our team. Our 24-hour plumbing services ensure that you can reach us any time, day or night. We're here when you need us most.
Experience - Our licensed plumbers have years of experience handling emergency plumbing repairs of all types. We have the tools and knowledge to ensure the problem is handled right the first time.
Customer-Centric Approach - More than anything, our customers always come first. Your satisfaction and safety are our top priorities and we'll go the extra mile to ensure our services exceed your expectations.
Contact Us Today for Emergency Plumbing Repairs
When plumbing emergencies strike, there's no time to waste. That's when you need the reliable services of Direct Air & Heat, your trusted source for emergency plumbing repair in Norman, OK. Our licensed plumbers are available 24/7 to tackle any emergency, from sewer and drain issues to pipe leaks, gas leaks, burst pipes, and more.
Don't let a plumbing emergency disrupt your life. Call us at 405-778-2896 for immediate assistance!
Direct Air & Heat for immediate assistance with emergency pipe leaks, gas leaks, burst pipes, sewer and drain issues, and all your 24-hour plumbing service needs in Norman, OK.