Fast, Effective Leak Repair Services in the OKC & Norman Area
There are many things that can cause your pipes to leak. Corrosion, extreme temperature changes, too-high water pressure, damaged pipe joints and clogged lines are all situations that can result in a pipe leaking.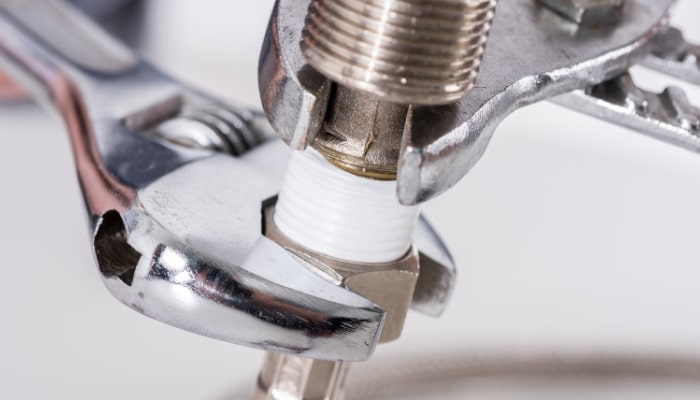 Signs You May Have a Leak
While the most obvious sign of a leaky pipe is wet spots in your home, some other signs can include unusually higher water bills, musty smells and water discoloration. Leaky pipes can not only raise your water bills, but can also cause water damage to your furniture and home which is often very expensive to fix. 
Because there are many different causes of leaky pipes, it's important that you hire professionals who can identify the exact source of the problem and fix it thoroughly. That's where Direct Air comes in.
Direct Air & Heat Has Pipe Leak Emergencies Covered
No matter how big or small your leak is and no matter what the cause, we'll be able to find the source and make sure it doesn't give you any more trouble. We offer 24/7 emergency plumbing services for pipe leaks that need immediate repair so that day or night, you can rest assured we'll be able to help.
For more information on the pipe leak repair services we offer, feel free to give us a call at 405-778-2896 today! If your problem is urgent, you can also request service online right now.