All-Season Comfort: Heating, Cooling, and Plumbing Services in Norman, OK
Serving the Community and Beyond
We care about our community and our customers
At Direct Air, we genuinely care about Moore, the Norman area and all of Oklahoma City. That's why we guarantee above and beyond service when it comes to handling any of your HVAC or plumbing needs.
Request Service
We offer a 100% Satisfaction Guarantee
Not 100% satisfied? Then the service is free!
What's the best way to tell if a business means what they say? They put their money where their mouth is. At Direct Air, if we don't provide you with a great experience and excellent service, we haven't met our 100% Satisfaction Guarantee which means we don't charge for work you're unhappy with.
Get a Free Quote!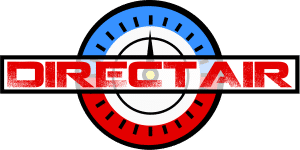 In the OKC, Norman and Moore areas, Direct Air is your best bet for incredible HVAC & plumbing service at a great value. Call us today. We look forward to working with you on behalf of your home or business.
Request Service
24/7 Emergency Service
We offer 24/7 emergency services because we know things don't only break down Monday thru Friday, 9 to 5. We're there for you around the clock, seven days a week, 365 days a year because we truly care.
GET TO KNOW US >
Best Prices Around
Being affordable and dependable are two things we take very seriously. Check out our special offers and see if there's any way we can help you today.
VIEW OFFERS >
Work With The Pros
We are licensed, bonded and insured so you know all of our work is backed by the guarantee.
CONTACT US >