Direct Will Bring You Better Air in the OKC and Norman Areas
Have you ever cleaned out your vacuum after one sweep through the house and been blown away by how much dust, debris and hair our floors can collect in a short period of time?
Ever dust the top of something very high up - maybe above a cabinet or on top of a tall bookcase that isn't dusted often? That thick layer of dust can form fairly quickly. Now imagine that vacuum dirt and that too-high-to-reach dust pushing through your vents and into your air supply. 
That's what air and furnace filters are created to prevent: the recirculation of dirty air. But these filters can only work for so long before they need to be replaced by a professional. 
Call Direct Air for replacement of your air and furnace filters. We can ensure that the measures in place to clean your air are in the best possible condition.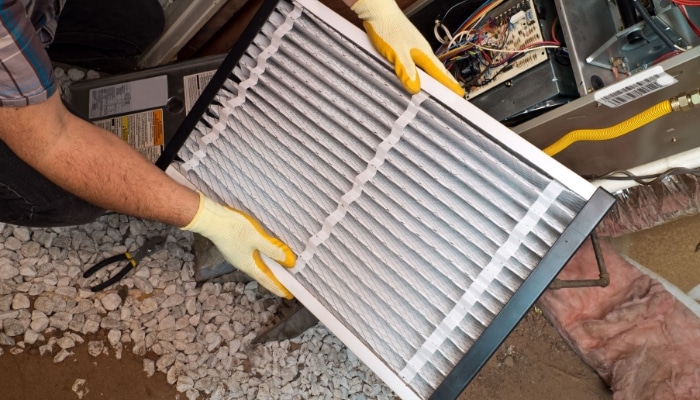 Why Call Direct to Change My Filters?
Just like with any particulate matter, dirt, dust and allergens that are permitted to make their way through the duct system impact the health of anyone in your space. Symptoms like rash, itchy throat, sore throat, difficulty breathing, other allergy symptoms and even flu-like symptoms can be caused by unclean air. 
Refreshing the filter in your AC or furnace will help prevent these symptoms in vulnerable individuals.
Let Direct Air protect the air you and yours breathe. Call us at 405-778-2896 today. You may also request service today!