Heat Pump & Furnace Maintenance near Moore OK
If you plant a small tomato plant and you ignore it, it's likely it will die. If you drive your car daily but skip the oil changes, the car isn't going to run very long. So many things in life, when we fail to tend to them, stop working at their best capacity. 
Heating systems are the same as house plants and car engines. Every year when the temperature drops we head to the thermostat assuming heat will simply come pouring out of our vents. And if you're keeping up with your regular maintenance schedule, it will!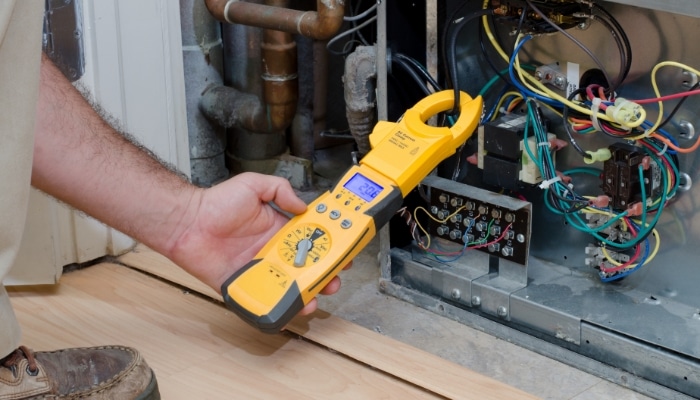 Why Should You Get Regular Heating Tune-Ups?
If your system is new and still under warranty it doesn't need maintenance, right? Wrong. There's a good chance your warranty requires you to have regular maintenance performed on your machine. But other than the warranty, why should you care if your heating system is serviced? 
Another reason to maintain your system? Money.
You can lower the cost of running your system by ensuring that your system has regular service visits where a visual inspection and cleaning of components, including the air filter. Not only will this improve the flow of air through your system and home, it can also save you up to 30% on your energy bills. You'll also save money on costly repairs, which become more frequent as your system gets older. 
In terms of air quality, keeping your system well maintained will lessen the dust and particles in the air, making it easier to breathe inside your home all year round.
Finally, keeping your system maintained by having regular service visits will give you the peace of mind that a sharp dip in temperatures won't affect your comfort.
Schedule Your Annual Heating Service
Direct Air delivers expert heating maintenance to the residents of Moore, Oklahoma City and the surrounding areas. Call us at 405-778-2896 , contact us online today!