Experienced, Skilled, Accountable Every Time
In 2017 Josh Benavides took more than a decade of experience and turned it into a full service plumbing, heating and air conditioning business. Direct Air & Heat takes great pride in the high quality work we perform as well as the relationships that we build with our customers.
We offer a 100% satisfaction guarantee on everything we do, and if you are not 100% satisfied with our service, then the service is free.
Commercial or Residential - we do BOTH! We'll cater to your every need. Whether you run a big business or you are just trying to keep your household in order, we can help you achieve a perfectly comfortable environment through our comprehensive plumbing, heat and AC services. You can also rely on us for quick service in times of emergency when your unit fails.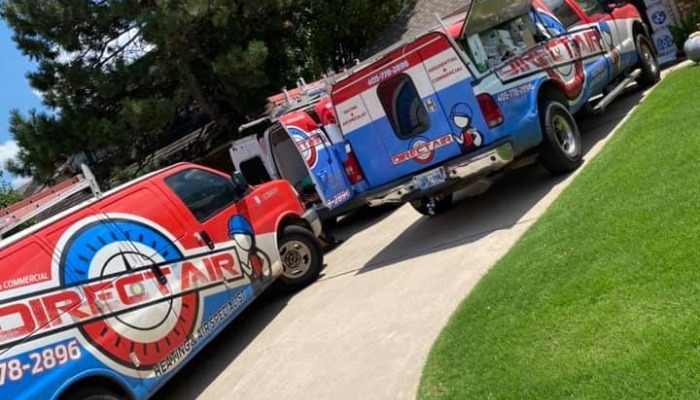 We're Here For the Moore OK & Oklahoma City Area
Our customer reviews speak volumes about our expertise and customer service, so we try not to toot our own horn too much. But it's difficult not to brag! We're proud to say that we never leave a home or business without proper heating or cooling.
If there is anything related to your HVAC or plumbing system we can help you with, please call us at 405-778-2896  today!